Editor choice
Google Voice + Old Gmail LifeTime Accounts
Google Voice  + OLD Gmail LifeTime Accounts From (2017-2020) | US Calls + Text Sending/Receiving & Global Only Text Receiving
Pay by: PayPal, BHIM / UPI, Paytm, Google Pay, Bitcoin
Google Voice  + OLD Gmail LifeTime Accounts From (2017-2020) | US Calls + Text Sending/Receiving & Global Only Text Receiving
For $8 you will receive an United States created account(s), but can be used Globally, basically any Country you can use it for text verification purpose.
Also, account created using OLD Gmail email address from (2017-2020)
Google Voice Account is a service from Google that gives you one number for all of your phones (basically a free phone number).
Right now, Google Voice is only available in the United States of America (USA). People outside the United States (U.S.), its hard to get this, but no worries we have it for you!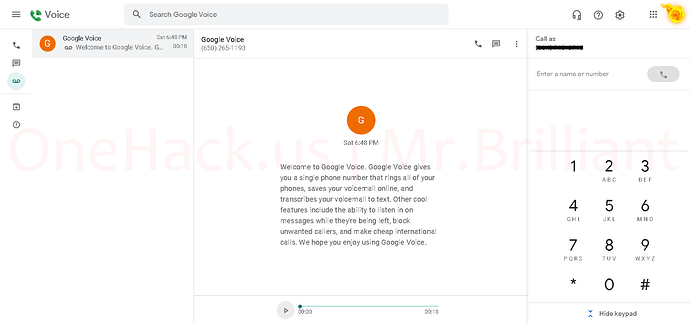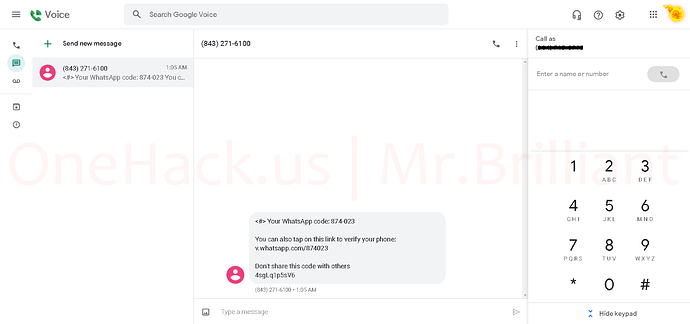 For U.S.A & Canada




Calls Outgoing / Incoming + Text Messages Sending & Receiving within the states

.
For Global / Other Countries
Only Receiving Text Messages from major providers in the world, like… WhatsApp, Facebook, Telegram, Discord, Tinder… etc.
Anyone can use this account to receive verification codes from WhatsApp, Facebook, Telegram, Discord, Tinder… etc to create anonymous accounts on website/apps. 

Also, Global users can receive normal text messages, but cannot reply to it.
PayPal | BHIM / UPI | Paytm | Google Pay | Bitcoin
What you will receive from us!
Username | Password | Recovery Mail | Google Voice Number
It will be your private account, you can do whatever you want, change password, change recovery email address, add 2 step authentication… bla bla bla! 

PM me for Payment details @Mr.Brilliant as soon as I receive the payment details we will immediately send you the account credentials.
Or just click the below link
Use the given credentials here, 

that's it!

FAQ
Q. Do Google Voice number expire?
A. Google Voice doesn't indicate an expiration date to the user, typically LifeTime. As long as you make some outbound phone calls or send outbound text messages using your Google Voice number, it won't expire.
---
Q. Do I need VPN to connect, as official website says Google Voice isn't available in my country yet?
A. You don't need a VPN, just signup is not available for all Countries! You can login from anywhere!
---
Q. Can verification codes from "xyz" company will receive?
A. Please, Google – Google Voice receive codes from "xyz" company?
---
Q. What is the benefit of OLD Gmail email address?
A. Your account will be less likely to get auto-ban from Google. The older the Gmail is used for Google voice the longer the account stays alive
Good Read!
https://support.google.com/voice/answer/115116 
Refund Policy
No refund policy, because these accounts are private, if you fck up, it means you did something suspicious from Google Team's end.
Still if you get stuck, no problem! I am here to solve your problem.
Note: You will not get refund if the account says password changed or incorrect after a successful login period, because it will be your fault, we never resell same account to anyone, because you already changed the password, how can we resell it? it is you who might have done something that trigger Google Team about suspicious or fishy activity.